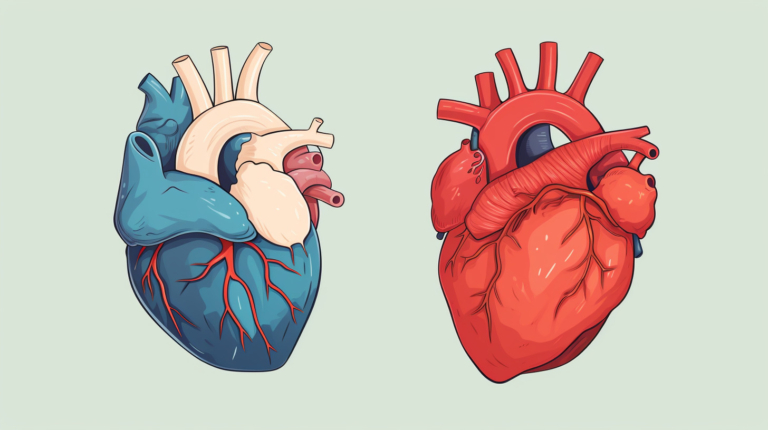 Takotsubo Cardiomyopathy, aka Heartbreak Syndrome
Can You Really Die From a Broken Heart?
Each and every person, at some point in their lives or another, is likely to experience heartbreak at least once. Whether brought on by a bad break up, the death of a loved one, a grave financial loss, etc., heartbreak is a part of human life. Occurring more or less exclusively in female patients between the ages of 58 and 75, Takotsubo cardiomyopathy, most commonly referred to as Heartbreak syndrome, is a temporary heart condition that was first classified in Japan in the year 1990. Although most individuals who experience Takotsubo cardiomyopathy recover without any long-lasting or permanent health repercussions, specifically heart damage, the treatment for this condition has yet to become standardized. Sparked by high-stress situations and drastic or outrageous surges in emotion, Heartbreak syndrome certainly warrants further exploration.
Characteristics of Takotsubo Cardiomyopathy
According to Harvard Medical School, "Takotsubo cardiomyopathy is a weakening of the left ventricle, the heart's main pumping chamber, usually as the result of severe emotional or physical stress, such as a sudden illness, the loss of a loved one, a serious accident, or a natural disaster such as an earthquake." For these reasons, this condition is also often regarded as stress-induced cardiomyopathy. It is critical to note that while the left ventricle is weakened during Takotsubo cardiomyopathy, the remaining areas of the heart carry on — operating as they otherwise would, or even sustaining increasingly vigorous contractions. The most prevalent symptoms of this condition are chest pain and shortness of breath, strongly mimicking those typically associated with a heart attack. Actually, research conducted over the course of the past several years indicates that about 5% of women who encounter Takotstubo cardiomyopathy believe that they are having a heart attack. Moreover, an electrocardiogram (ECG) can potentially present irregularities akin to those that are prominent in patients who have faced a heart attack. However, the heart arteries of those who undergo Takotsubo cardiomyopathy remain unblocked, unlike those of heart attack patients. But it is crucial to note that since Heartbreak syndrome does not lead to enduring or persistent heart health ramifications in most cases, any long-lasting chest pain may in fact be a sign of heart attack and should be taken seriously.
Stressors Linked With Heartbreak Syndrome
The exact cause of Takotsubo cardiomyopathy has yet to have been concluded. But experts are firm in their belief that Heartbreak syndrome occurs as a result of surging stress hormones that effectively overwhelm or shock the heart, provoking either (or both) heart muscle cells or coronary blood vessels to undergo shifts and/or transformations. This modification disables the left ventricle from maintaining effective contractions. Women who have completed menopause are especially at risk of Takotsubo cardiomyopathy.
Takotsubo cardiomyopathy, or "broken heart syndrome[,] is often preceded by an intense physical or emotional event." Stressors related to this condition include, but are not limited to:
Domestic violence
Financial hardship
Unexpected surprise or surprise party
Difficult breakup or divorce
Auto accident
Loss of income or employment
Death, illness, or injury endured by a loved one
Intense argument
Bad news, such as the diagnosis of a serious illness or medical condition
Terrible physical pain
Public speaking
Asthma, major surgery, or broken bone
And although quite uncommon, there is a possibility that some drugs may result in Heartbreak syndrome by triggering a surge in stress hormone production. Such drugs might include:
Illegal or unprescribed drugs; cocaine or methamphetamine
Duloxetine (Brand name: Cymbalta); prescribed for the purpose of addressing nerve problems in patients living with diabetes, or to treat those experiencing depression
Epinephrine (Brand name: EpiPen, EpiPen Jr.); prescribed for the purpose of treating severe allergic reactions or asthma attacks
Levothyroxine (Brand name: Synthroid, Levoxyl); prescribed for the purpose of addressing improperly functioning thyroid glands
Risks, Complications, and Treatment
There are numerous characteristics and elements of medical history that might put one individual at a greater risk for Heartbreak syndrome than others. Age is a critical risk-factor of this condition, as those above the age of 50 have historically found themselves at a greater risk of developing Takotsubo cardiomyopathy. Moreover, as previously mentioned, women, predominantly those of Asian and Caucasian descent who have completed menopause, are far more affected by this condition as opposed to their male counterparts. In terms of medical history, Heartbreak syndrome is a more notable risk for those with neurological disorders, like a head injury or a seizure disorder such as epilepsy. And those who have faced or currently face a psychiatric disorder, like depression or anxiety, may find themselves at an increased risk of this condition.
Although fairly sporadic in occurrence, Heartbreak syndrome does, in fact, have the potential to be fatal. This should not be a considerable cause for concern, though, as the majority of patients do not sustain any persistent or permanent ramifications of this heart health event. However, Heartbreak syndrome might bring about other complications in some instances, such as hypotension, pulmonary edema, or even heart failure. And though the odds of this condition resurfacing are quite low, it is not entirely impossible if incited by an additional high-stress event.
Treatment of Heartbreak syndrome varies greatly according to the gravity of the symptoms that a patient confronts. More often than not, medical professionals will prescribe basic heart failure drugs like diuretics, beta-blockers, or ACE inhibitors. For patients experiencing atherosclerosis — or a build-up of plaque in the arteries — in addition to Takotsubo cardiomyopathy, physicians tend to advise the utilization of aspirin.
Stress and grief are universal aspects of humanity. Patients looking to learn more about Takotsubo cardiomyopathy, how to recognize and manage stressors that induce this condition, along with potential treatments, should reach out to a skilled and experienced medical professional. With an immense wealth of knowledge on the multitude of conditions and illnesses regarding heart health, Dr. Beheshtian is an interventional cardiologist who has treated over 1000 patients, in New York and elsewhere. She is extremely well-informed and experienced regarding treatment paths for various types of cases, mild or complex.
Please feel free to contact Avicenna Cardiology's office with any questions. Schedule a telehealth appointment or come in soon to see Dr. Beheshtian, who will work with you to mitigate environmental and physical stressors that may put you at risk for developing Heartbreak syndrome.